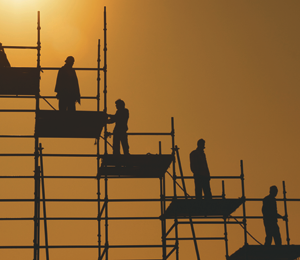 The Chartered Quantity Surveying firm of OTA Consulting (Omar Thomas & Associates Limited) was established in 2009.
We provide total costing services – from preliminary estimates and feasibility studies through to final valuation.
Please view our Project Portfolio, for a listing of clients we have had the pleasure of assisting on their development ventures. Most of our clients are on a referral basis, and our numbers have more than doubled in the last three years. This is a testament to the quality of service and professionalism which OTA Consulting brings to every project.
OUR EXPERIENCE
OTA Consulting's experience ranges from small scale housing to the development of master plans for cities and hospitals. We are equipped to handle projects at all ends of the spectrum from conducting feasibility analysis to final account settlement. Our partners and key associates have over 15 years of experience in both the private and public sectors. We are perfectly positioned to fulfill the requirements of any client and offer professional services to ensure proper control of costs, which is essential at all stages of a project, large or small. Our projects have ranged from USD $0.2 million to USD $843 million in value.
OUR PROMISE TO YOU
VISION
Our vision is to be the most reliable and preferred provider of QS services for everyone – small, medium and large projects, within the CARICOM region.
MISSION
To provide accurate, reliable and timely cost management services to clients by using the latest and most efficient technologies.
To focus on value engineering, offering our clients advice not just on the costs of their proposed design but also on more cost-effective alternatives.
To engage in continued professional development and training, internationally and locally, to ensure that our members are abreast of new technologies within an ever-evolving construction industry.
To uphold the standards and codes of the Royal Institution of Chartered Surveyors (RICS), the Institute of Surveyors of Trinidad & Tobago (ISTT), and all affiliated Professional bodies.
VALUES
Our firm is built on the values of:
1. Reliability
2. Accuracy
3. Economy & Efficiency
4. Professionalism
Our partners and key associates live and exemplify these values in their work.